Our all new 6061 CNC'd 22.2 BMX stem has an ultra light overall weight and is offered in 3 length options to help get you the perfect reach and set up on your bike.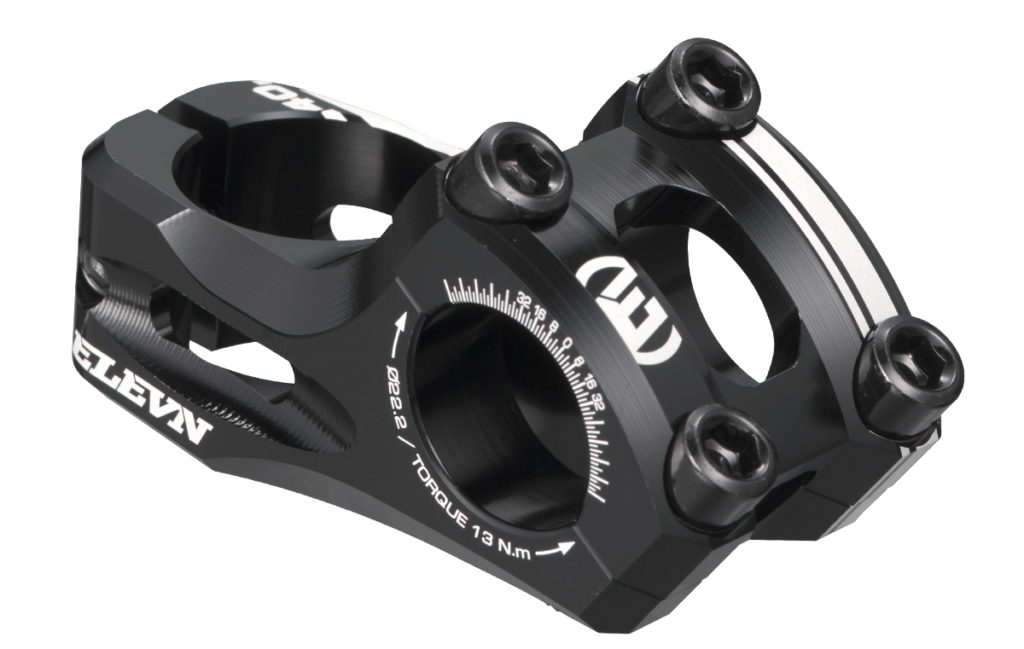 Designed with detail to attention in mind, the new Elevn 22.2 stem features smooth rounded edges and beveled sides, a 2 piece weight saving top cap mounting system, 6mm Allen bolts, laser etched graphics and adjustment gauges. This 6061-T6 CNC'd stem was designed to have maximum clamping power with being minimal in size overall as possible, while being strong enough for todays top riders to race with confidence.
The 1" stem has reduced weight even more by using a single bolt steer tube clamp system, giving the smallest Elevn fans something to be excited about. Offered in 4 colors and 3 sizes, our new Elevn stem has options for everyone using a 22.2 bar, giving you a stiffer & lighter front end! All this adds up to not only make it the cleanest & best looking stem on the market, but it makes it the ultimate 1" BMX stem available today!
See the stems on the Elevn website here for more info or Buy now on BRGstore.com
Material : 6061 T-6 Alloy
Steer tube Clamp : 1 bolt
Steer tube size : 1"
Bar Clamp size : 22.2mm
Rise : 22.6mm
Stack Height : 24mm
Bolts size : M6x1.0x20mm, 10.9 Grade
Lengths: 35mm, 40mm, 45mm
Colors :Anodized Black, Polish, Red and BlueWeights :
35mm : 110 g /  3.88 oz
40mm : 120 g /  4.23 oz
45mm : 130 g /  4.58 oz