The USA BMX 2023 Pro Tour kicked off this weekend at the incredible Rockstar Energy Bike Park in Houston Texas.
Last years USA BMX #1 Pros Joris Daudet and Barry Nobles were looking to kick the year off on a high note, while new team Pro Izaac Kennedy wanted to start things off with a bang. Well, when the gate dropped in the Vet Pro Class, Barry kept his winning ways going, taking the Day 1 win.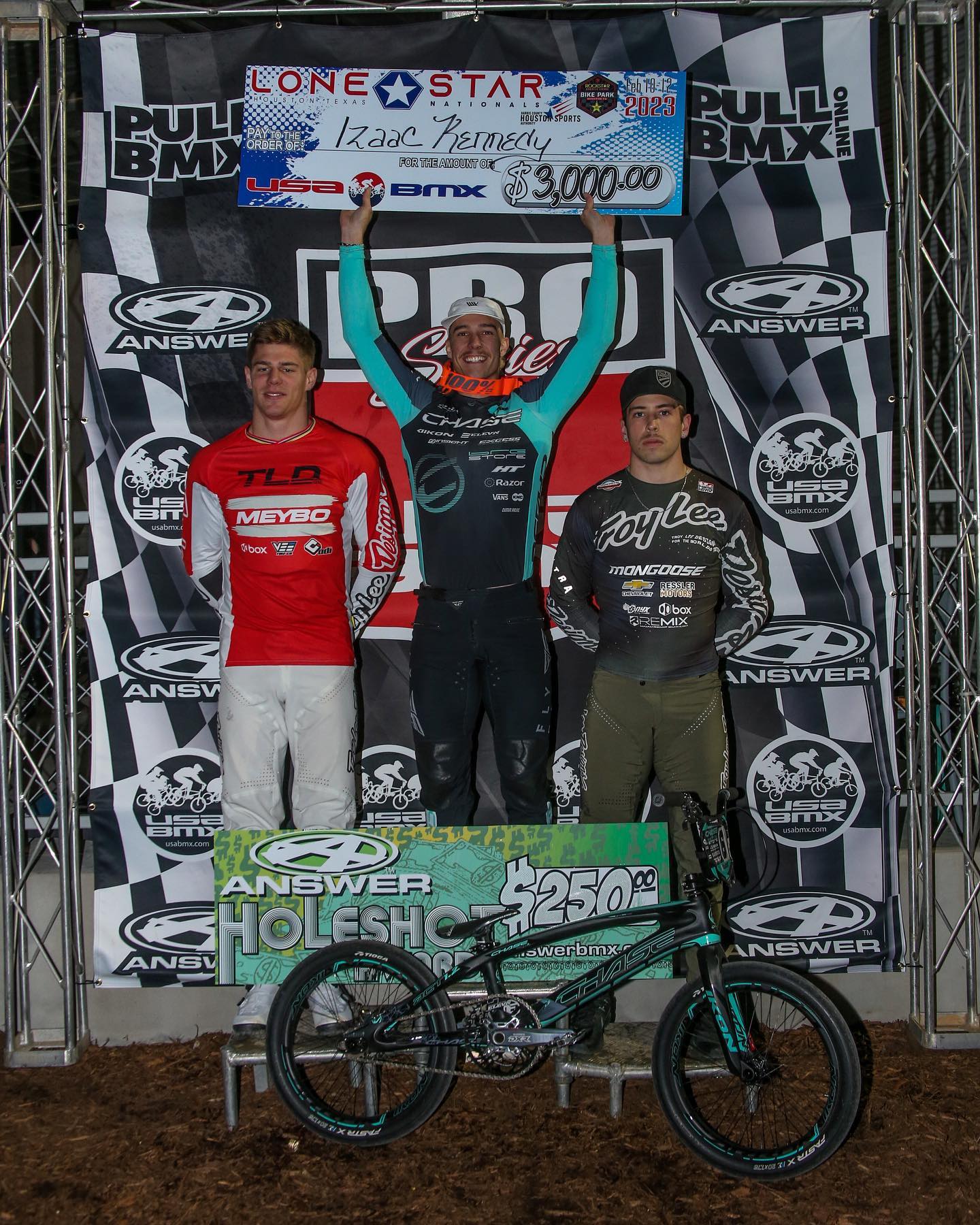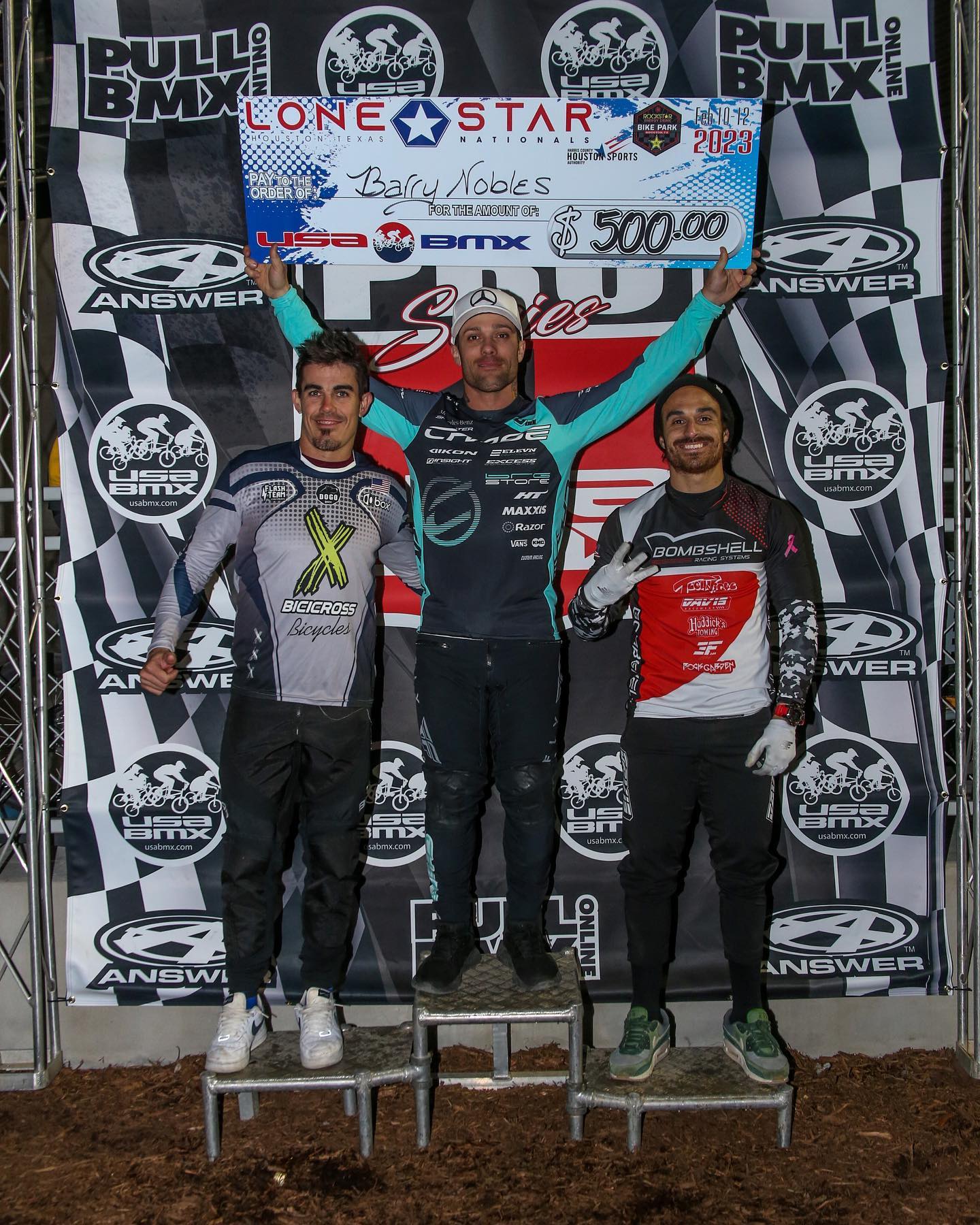 View this post on Instagram
With Izaac, he could not have had a better start to joining the team, as he would battle with Joris for the 1st half of the race, until he would eventually grab a slight lead and never look back, as he took his 1st Amin event win with the Chase BMX team on his very first attempt!
View this post on Instagram
Check back tomorrow for Day 2 action from Houston! #winwithchase