Stop #11 of the 2019 USA BMX Pro Series headed to the Sunshine State of Florida for the Sunshine State Nationals on the incredible Sarasota BMX SX track. This perfectly manicured BMX track has deep history in BMX racing and now with Hall of Fame BMX'er John Purse at the helm of keeping it in tip top shape and running the Sarasota BMX Academy, the future is just as bring for the faculty.

📸 @dbetcher44
With just a few races left for the Pros, the battle for the 2019 USA BMX #1 Pro title is heating up, with Connor Fields currently leading the chase, and Joris Daudet just off the top mark and coming back from injury from the BMX World Championships.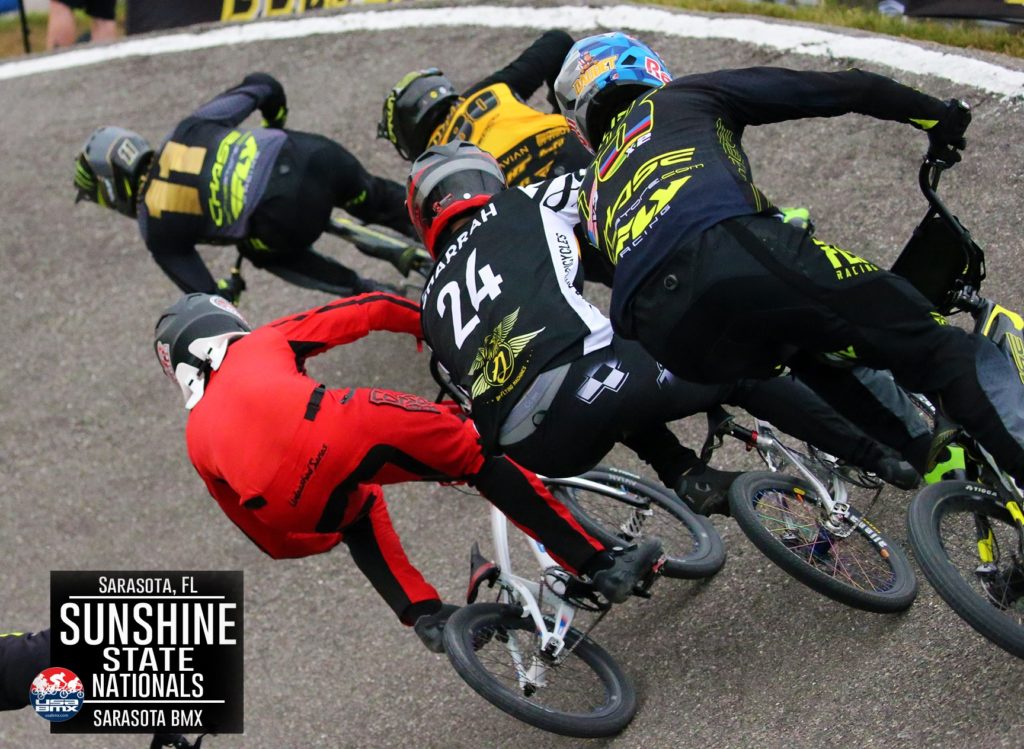 On Saturday, both the Chase Pro riders took to the SX track and rode they was into the main event. When the gate slammed for the main event, it would be Connor Fields to take the holeshot and never look back, taking his 5th USA BMX Main event win in a row! Joris was in contention for a podium, but a bobble kept him to 5th for the day, impressive for his first race after injury and being off the track for the past 3 months.
"No win or podium for me today ( 5th place ) but it feels like it to me 😀 so happy to be back at the races and in the mix with everyone . Not gonna lie , there is lots of work to be done to be back to where I want to be but very motivated and can't wait for another race day tomorrow"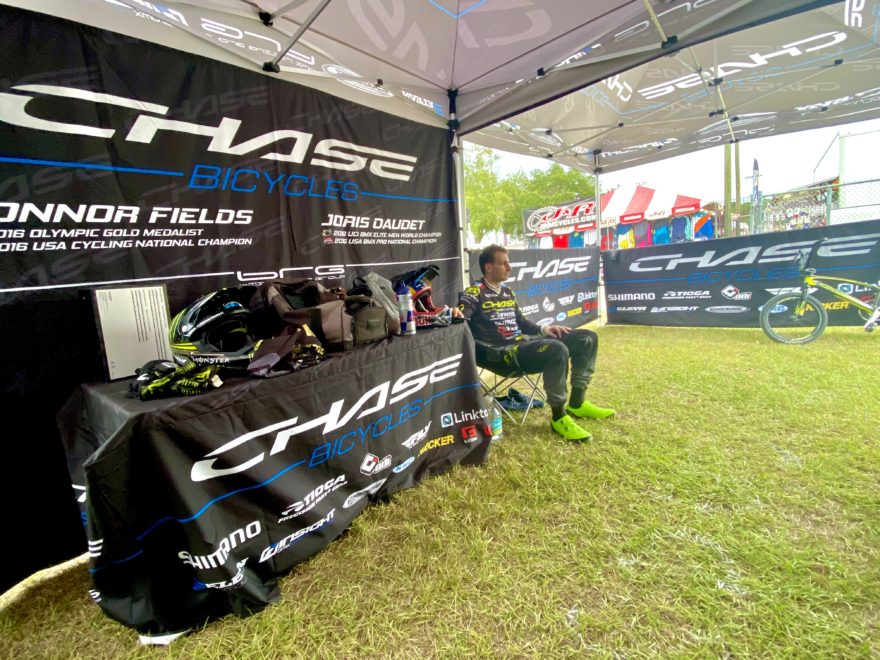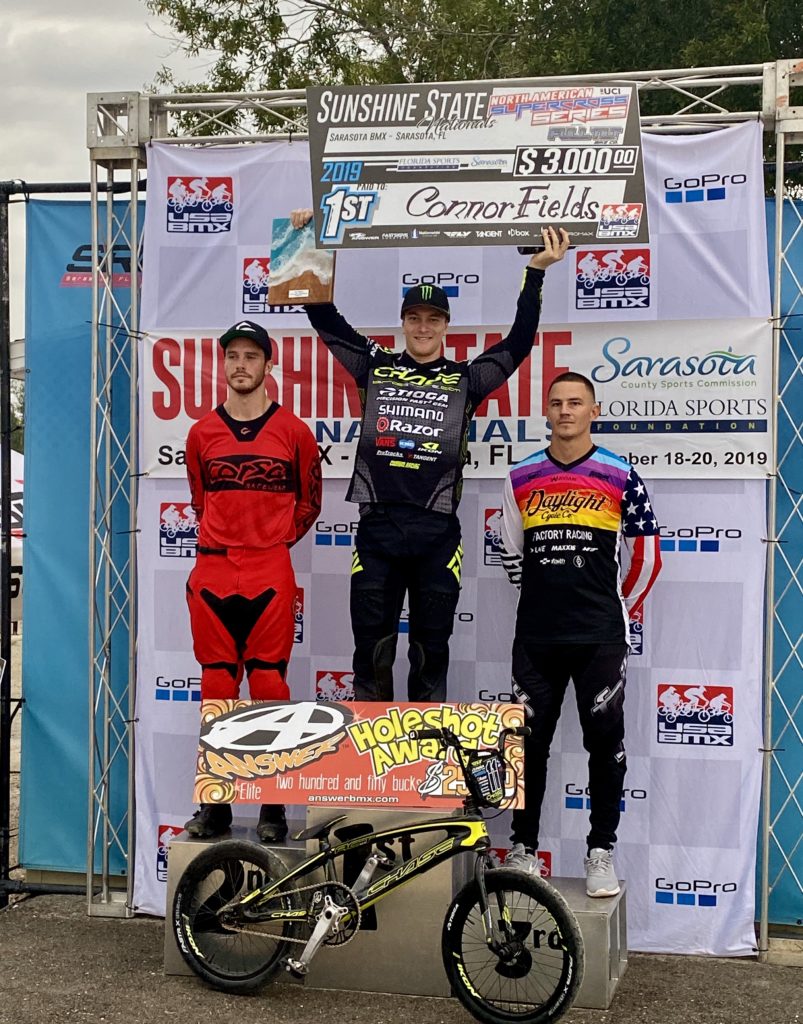 Day 2 was a wash out, literally, as a Tropical Storm blew into town, and deluged the track. The event was postposed from midday to the evening, but the wins and race picked up and the Pro event for the day was pulled from the national program.
The riders now head off to the last regular USA BMX Pro Series event of 2019 before the grands, in Houston, Texas for the Lone Star Nationals.
Chase BMX is proud to have some of the best sponsors in BMX today. The Chase team is proudly sponsored by Fly Racing, Shimano, Razor, IKON, Tioga, ODI, BRGstore.com, Elevn, Vans, KMC Chains, Tangent, Pro Tracks, Insight, Excess BMX, Custom Racing, and ONYX. #winwithchase #chasebmx #act1 #rsp4