Elevn is Excited to announce the arrival of the following new products that will be shipping out to better bike shops world wide this week!
Elevn PC Pivotal Seats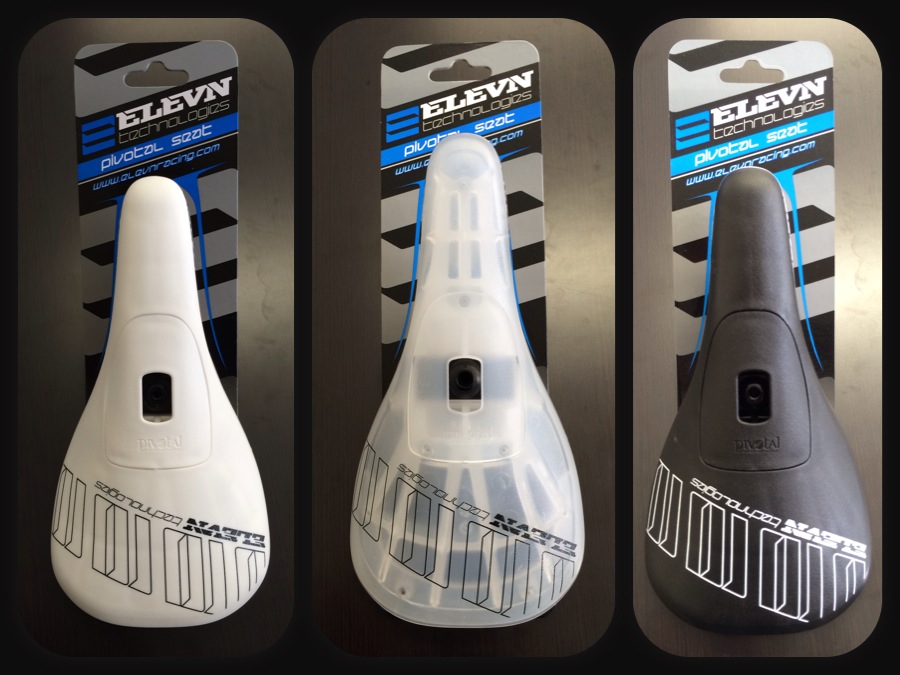 All new, Ultra-light Poly Carbonate Pivotal seats from Eleven. Race Specific and feather weight, these seats will help you lighten up your bike and have you looking ultra stylish on and off the track. The Elevn PC Pivotal seats are offered in 3 colors : Black, White, and Clear.
Elevn 7.0 Pro Lite Show Chrome 1 1/8th Fork – Limited Edition 10mm Axle
Double Butted, Tapered Fork Legs, with a triple butted steer tube. Light Weight and strength where you want it, with a beautiful Show Chrome Finish, Alloy Lock cap for steer tube included
Weight 25.9 Ounces